NORTH HELLAS SECURITY
Security services

Our services are ISO certified according to the standards EN ISO9001: 2015, EN ISO14001: 2015 and EN ISO45001: 2018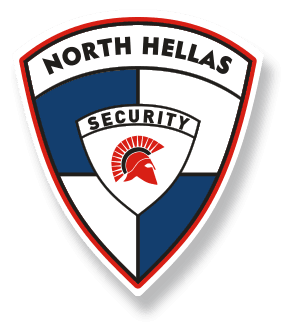 NORTH HELLAS SECURITY
20 years of experience
Η North Hellas Security είναι μία από τις μεγαλύτερες εταιρείες παροχής υπηρεσιών ασφάλειας στην κεντρική Μακεδονία και η μεγαλύτερη στον Νομό Σερρών. Θεωρούμε την ασφάλεια και την εξασφάλιση της περιουσίας βασικό και αναγκαίο αγαθό για όλους του πολίτες.   
We create security
EQUIPMENT OF SECURITY SYSTEMS
E-shop
We have alarms of the leading company in the field AJAX®. We create security with the most modern technology. In our range you will find WiFi security systems, GSM 3 zone wireless alarm kit, etc.
North Hellas Security Shop
Warranty
All our products are accompanied by guarantees of proper operation and replacement.
Ασφαλείς πληρωμές
Πραγματοποιήστε τις πληρωμές σας μέσα από το ασφαλές περιβάλλον της Τράπεζας Πειραιώς.
Spare parts - Support
Our specialized partners undertake the service and the supply of spare parts for your products
NORTH HELLAS SECURITY
Are you interested in your safety?
Contact us and one of our representatives will inform you about the solutions we offer to the security problem.
NORTH HELLAS SECURITY BLOG